Buster Bros is a newcomer to the world of toys, filling a gap where timeless design combined with solid construction has been missing. Buster Bros do not make throw away toys, these are beautifully crafted and have been made to pass on from one child to another, from generation to generation. The strength of Buster Bros is based on :
Not finding a sustainable, beautifully made and engineered ride on for his son a father took it upon himself to create exactly what he wanted for his children. Using wood, metal and quality roller wheels the first prototype was born in a garage where development continued, spurred on by the pleasure and enjoyment of the children who rode the first version.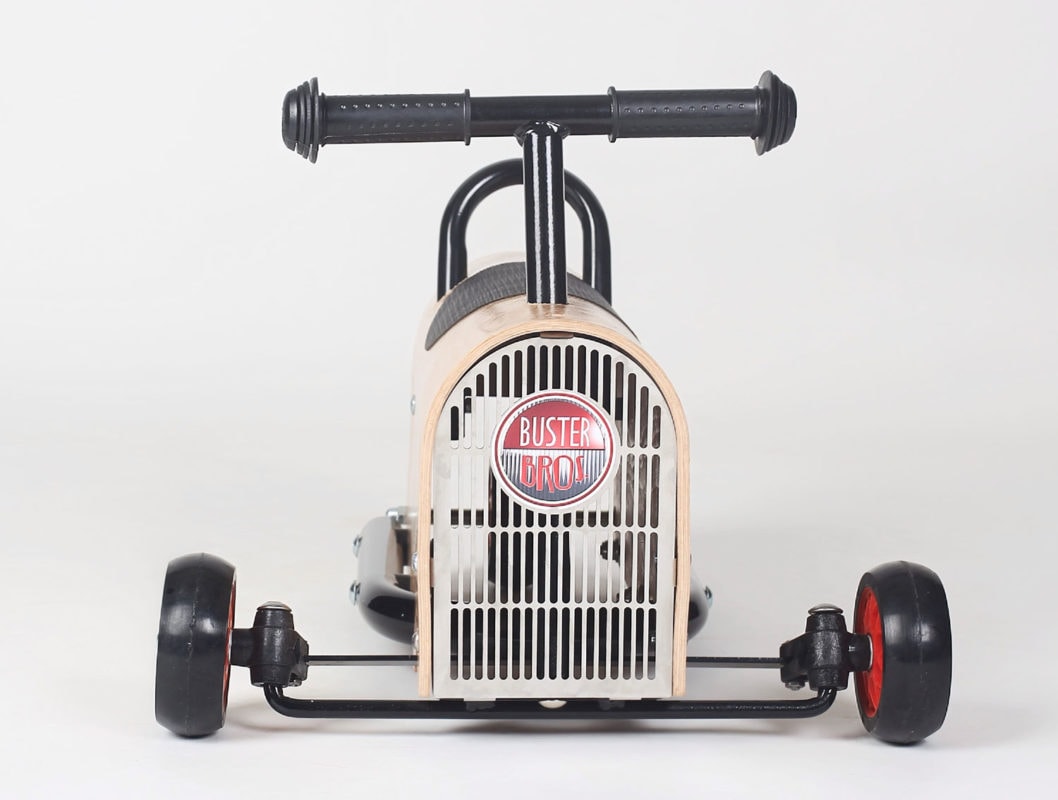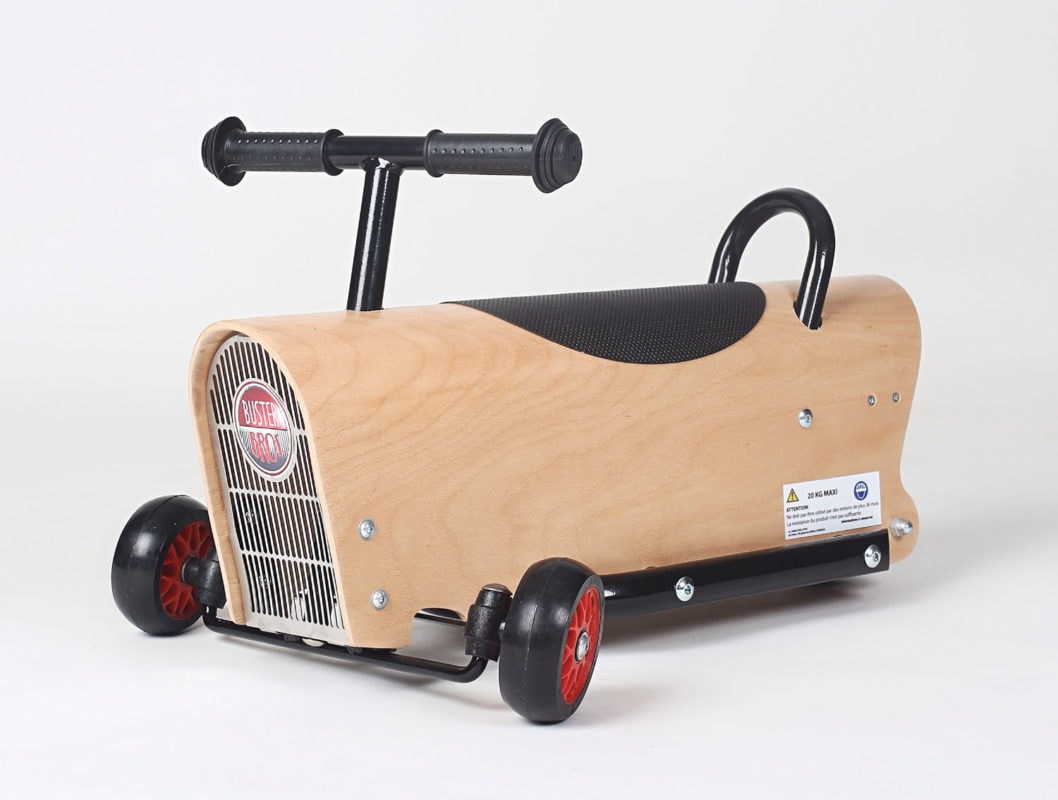 Help came from a specialist in online sales and a designer with a passion for classic cars of the 1920s to 1950s. From this meeting new variants of the ride on were born, offering the same qualities and guarding the same spirit of the original version, Buster Bros was formed.
The story of an encounter
The Buster T came first and other models are on the way. The year 2019 will see the release of the model "Spirit" made in the spirit of the Buster Bros brand, timeless design, nobility of materials, semi-artisanal manufacture and always focused on the pleasure of driving.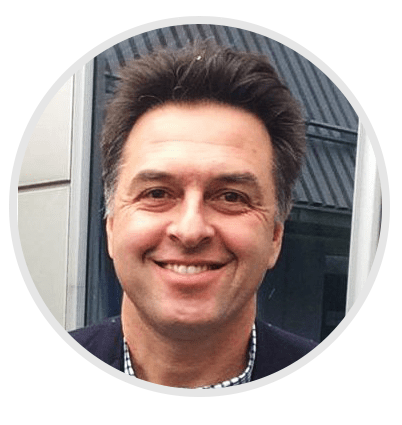 Jean-Marc SERIGNY
Fondateur Buster Bros
Jacques GAROIS
Designer Buster Bros