Choose yours
Our greatest successes
ALSO A DECORATIVE OBJECT
MORE THAN JUST A RIDE-ON TOY ...
SUSTAINABIITY
Buster Bros carriers are thought to last. It is a gift that benefits not only your child, but also a little brother or cousin, and why not to subsequent generations.
01
FUN TO RIDE
Speed, ultra-short turning radius, your child will take great pleasure in twirling at home or outside.
02
BEAUTY
The Buster Bros carrier is not only a toy, it is above all an object of design that will look good in your interior.
03
NOBILITY OF MATERIALS
No plastic or cheap materials on board . Beech and chrome steel constitute the main part of the carrier.
04
ECO CONCEPTION
Some of our most DIY customers can dismantle the carrier to personnalize it further.<br /> The wood is painted with a water-based paint, without any harm to your child.
05
PERSONALIZATION
Buster Bros wants to make a truly unique toy for you. You can customize the back plate with your child's first name for instance.
06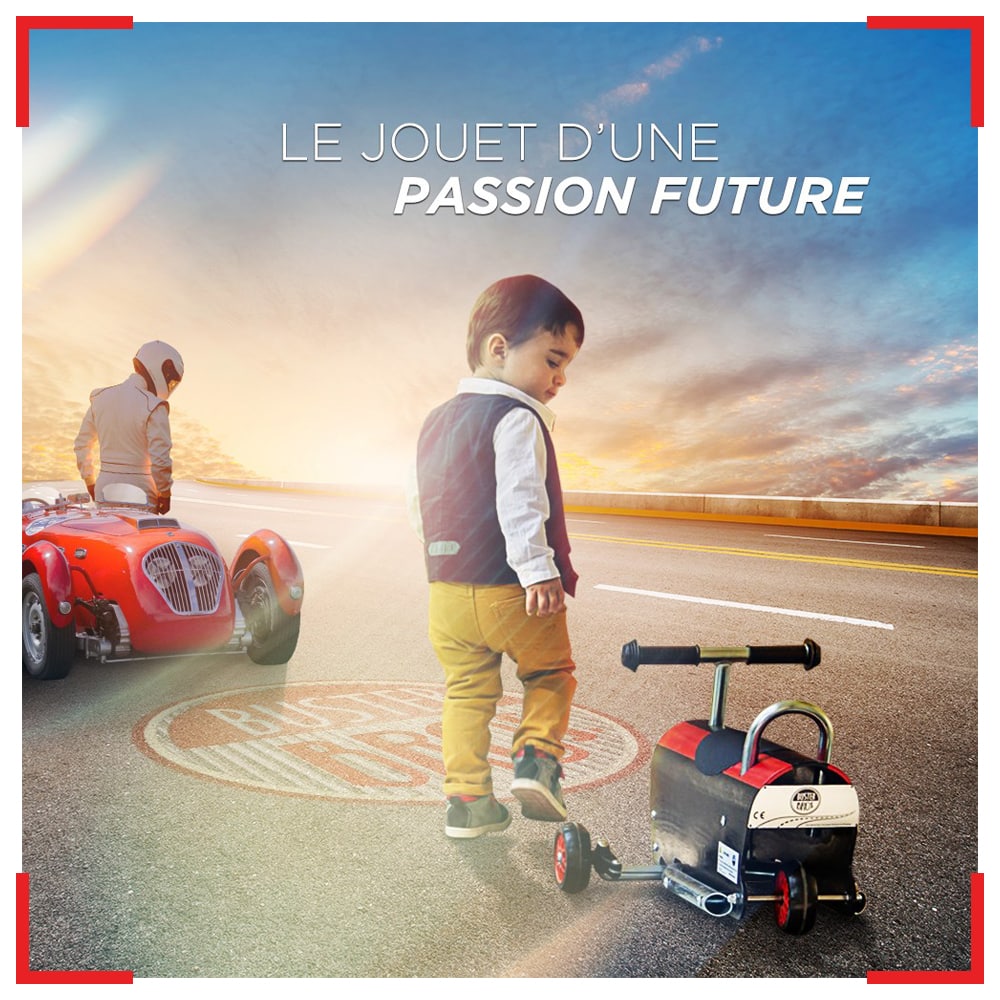 THIS RIDE-ON TOY WILL BECOME AN ICONIC MEMORY THAT CAN BE TRANSMITTED FROM ONE GENERATION TO THE OTHER.
YOUR LITTLE DRIVER WILL NOW HAVE A DIFFICULT TIME TO LEAVE HIS BOLIDE IN THE GARAGE!
My little boy is very happy driving his new racing car. He doesn't want to let go of him anymore. Thanks to the whole team.

Great fun with this ride-on toy ! Louis is thrilled and even mom finds him very pretty in our interior.
ALSO DECORATIVE
A FUN TOY
All Buster Bros brand Ride-on toys are both beautiful and fun. The deliberately vintage design recalls a period when the toys were sustainable, and represented a memorable gift. However, the child's pleasure remains the priority. It is thanks to a very low center of gravity, a remarkably short turning radius and especially ball-bearing wheels, that your child will discover the joys of driving and speed.